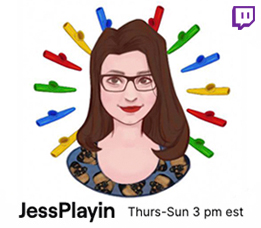 "SUPER SEDUCER"

Learn state-of-the-art seduction secrets from the master himself, Richard La Ruina, in this incredibly valuable live action seduction simulator.

In Super Seducer, renowned seduction guru Richard La Ruina (featured in Maxim, Men's Health, The BBC, Piers Morgan) provides you with feedback for every choice you make, delving into the psychology and the hundreds of hidden secrets that separate seduction masters from everybody else.
Release: March 6, 2018

Developer: RLR Training Inc

Publishers: Red Dahlia Interactive /
RLR Training Inc

Platforms: Mac OSX, Windows

• After Super Seducer received severe criticism for normalizing predatory behavior, Sony cancelled the Playstation 4 release. The game's creator responded with a statement:

"My team and I were honestly surprised by the extent of the backlash. We worked hard to ensure that the message of the game was morally positive - to show that being honest is the best way to interact with women of interest and that lying and disrespectful behavior is wrong."

• Super Seducer, and its sequel, are available on Steam.

• Visit the Official Website.



Seduction Guru..... Richard La Ruina



March 2018


Super Seducer is the Last Game We Need in the #MeToo Era (Link)

"Giving men better tools for how to appropriately date or talk to women is a noble goal, but the conversations we need to have most right now about sex and dating are the ones Super Seducer specifically ignores: ones about power dynamics, the complexities of non-verbal consent, and how easily flirting slips into manipulation."





March 2018


New 'Pick-Up Artist' Video Game Teaches Men How to Be Creeps (Link)

"The problem with Super Seducer is that it actually aims to teach men how to behave in a way that has been widely seen as harmful."