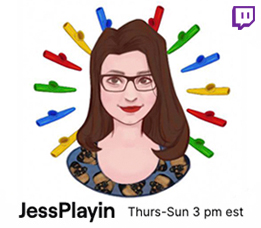 "LATE SHIFT"

Choose-your-own-adventure finally gone cinematic. You take decisions for the interactive thriller's hero while the movie keeps on running seamlessly.

Matt, a smart student, has to prove his innocence after being forced into the robbery of a famous London auction house. How will he/you decide to act when everything is turning against him?

You take decisions for Matt by simply touching buttons at decisive moments of the story. You're under the same time pressure as he is, and you'll only have a few seconds to decide. Some consequences will show up immediately after you've decided, others only much later in the story.

Release: March 9, 2016

Developer: CtrlMovie AG

Publishers: Wales Interactive / CtrlMovie AG (iOS)

Platforms: iOS, Mac, PS4, Switch, Xbox One, Windows

• Visit the Official Website at LateShift-Movie.com.

• Available on Steam and for PS4, Xbox One, and Switch. The mobile version is available on App Store as a free download. This includes the first chapter-style episode. The remaining chapters of the film are available as a single download via In-App-Purchase.

• Late Shift is a game for consoles and devices, but it also had exclusive theatrical screenings at select theatres and at festivals. The audience could participate via their mobile devices through the CtrlMovie app. Decisions for the protagonist are made based on majority votes while the film keeps running seamlessly.



Matt..... Joe Sowerbutts

May-Ling..... Haruka Abe

Samuel Parr..... Richard Durden

Élodie..... Lily Travers


Directed by..... Tobias Weber