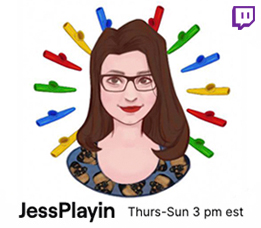 "DRAGON'S LAIR"

This Knight's having a bad day...

Daphne's missing, the Mud Men trashed your armor, the Shape Shifter's in your face, the Lizard King's a jerk and the dragon's all over you!

Lead on brave adventurer... your quest awaits!


(description from the back of the Sega CD Version)
Release: 1993

Developer: Don Bluth Studios

Type: Quicktime

Platforms: 3DO, Android, Blu-Ray, DVD, HD-DVD, CD-i, iOS, Jaguar, Mac, PC, PS Network, Sega CD, Wii

• Directed by former Disney animator Don Bluth at his own animation studio. Bluth also is the creator behind "The Secret of NIMH," "An American Tail" and "The Land Before Time."

• "Dragon's Lair" is the most popular FMV game of all time. It was a smash hit when it hit arcades in 1983 and has spawned a tv show and several other games including over forty home-ports and sequels.

• Visionary producer Rick Dyer also produced Thayer's Quest, Shadoan and Time Traveler. He and his company were responsible for the home computer/laserdisc system Halcyon.


GAMEPLAY



MOVIE



SUMMARY:
Beautiful Don Bluth animation. Frustrating gameplay.


Dirk the Daring..... Dan Molina (voice)


Written by..... Marty Foulger, Victor Penman

Produced by..... Rick Dyer

Directed by..... Don Bluth


August 1994


A near exact match to the original coin-op... It's good, but the timing needs help. [8 out of 10]

The whole daring adventure is a riotous romp through colorful levels of mayhem. The one drawback is the replay value is easily diminished. [8 out of 10]

The CD-i version is the best version on any platform. On the down side, the CD access time is a nuisance. [7 out of 10]

Most versions of the game played really bad, but this one was more bearable. [7 out of 10]


TOTAL REVIEW SCORE for CD-i version: 7.5 out of 10 (Note: The 3DO version received a score of 7 out of 10)