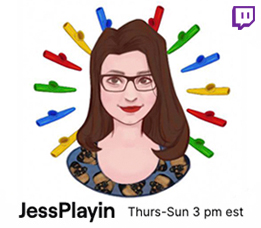 "UNIVERSE GENERATOR: THE GOLDEN SWORD"

The player takes on the role of the practitioner; a master of lucid dreaming tasked with ending the Dark Age through the acquisition of the anti-telluric Golden Sword. The player must mix and match various dreams and soundscapes to solve puzzles, acquire clues, and create the Dreamworld of the Golden Sword.
Title: Universe Generator: The Golden Sword

Release: June 08, 2021

Developer: Yeli Orog

Publisher: Yeli Orog

Platforms: Windows

• Apart from one scene, the game was made entirely from old film, documentary, and home video footage. Average playtime is around 1 hour.

• Purchase Universe Generator: The Golden Sword for Windows from Steam.



N/A