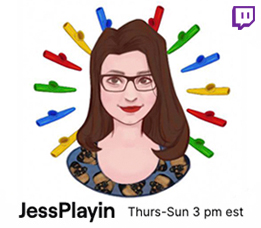 "THUNDER IN PARADISE INTERACTIVE"

Here's your shot at Paradise, Bro. You're in the middle of an action-packed adventure with your cohorts Spence (Terry 'Hulk' Hogan) and Bru (Chris Lemmon). Blast your way through three mind-blowing action encounters as you attempt to rescue Spence's daughter Jessica, regain control of the M.A.J.O.R., and crush your arch enemy, RAMPIKE.

(description from the back of the Canadian CD-i version)
Release: 1995

Developer: Mass Media Inc.

Publisher: Philips Interactive Media

Type: Adventure

Platforms: CD-i

• The game was based on the television show of the same name. In fact, much of the footage in the game was also used in an episode of the television series called "The M.AJ.O.R. and the Minor."

• Two-discs are included: the first disc is the game and the second disc is the TV episode.

• Writer/Director Robert Weaver also directed the full-motion sequences in The Horde and Voyeur AND was the voice of Catfish in the FMV classic Sewer Shark.


GAMEPLAY



MOVIE



SUMMARY:
C'mon! It's Hogan and Lemmon!



'Hurricane' Spencer..... Hulk Hogan

Martin 'Bru' Brubaker..... Chris Lemmon

Kelly LaRue..... Carol Alt

Zach..... Brandon Call


Directed by..... Robert Weaver