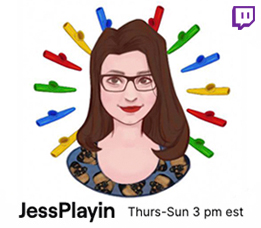 "MAD DOG II: THE LOST GOLD"

A live-action adventure that challenges your shooting skills by confronting banditos, renegades, and Mad Dog's men. Select one of three different guides and experience a variety of trails in a quest to beat Mad Dog to the lost gold and return with it to the old mission wher the longest interactive battle ever filmed awaits the more-skilled game player.

(description from the back of the Sega CD Version)
Title: Mad Dog II: The Lost Gold

Release: 1992

Developer: American Laser Games

Type: Shooter

Platforms: 3DO, CD-i, DVD, PC, PS3, Sega CD, Wii

• Mad Dog McCree was the first arcade game released by American Laser Games (1990).

• Actor Ben Zeller (The Prospector) appeared in a total of three games for American Laser Games; Mad Dog McCree, Mad Dog II and Space Pirates. He's also appeared in the films "Silverado" and "Wyatt Earp."

• Digital Leisure re-released the game for DVD in 2001.


GAMEPLAY



MOVIE



SUMMARY:
Classic arcade shooting game.

The Prospector..... Ben Zeller

Mad Dog McCree..... Rusty Dillen