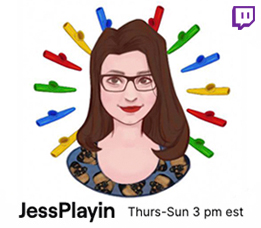 "I SAW BLACK CLOUDS"

After the unexpected death of a close friend, Kristina returns to her hometown looking for answers, only to unearth a string of dark secrets. The truth turns out to be far more harrowing than she could have imagine.

I Saw Black Clouds is an interactive psychological thriller with supernatural elements
and branching storylines. How you connect with the characters and the moral choices you make along the way will affect what you discover, the journey you take, and the resolution you find at the end.
Release: March 30, 2021

Developer: Ghost Dog Films

Publisher: Wales Interactive

Platforms: Mac, PS4, Switch, Windows, Xbox One

• Available on Mac / PS4 /Switch / Windows / Xbox One.

• Visit the publisher's website.

• Visit the developer's website.



Kristina..... Nicole O'Neill

Charlotte..... Rachel Jackson

Alexander..... Larry Rew

Jack..... Aaron Jeffcoate


Directed by..... Iain Ross-McNamee