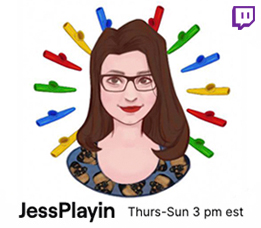 "I SAW BLACK CLOUDS"

After the unexpected death of a close friend, Kristina returns to her hometown looking for answers, only to unearth a string of dark secrets. The truth turns out to be far more harrowing than she could have imagine.
Release: March 30, 2021

Developer: Ghost Dog Films

Publisher: Wales Interactive

Platforms: Mac, PS4, Switch, Windows, Xbox One

• Available on Mac / PS4 /Switch / Windows / Xbox One.

• Visit the publisher's website.

• Visit the developer's website.



Kristina..... Nicole O'Neill

Charlotte..... Rachel Jackson

Alexander..... Larry Rew

Jack..... Aaron Jeffcoate


Directed by..... Iain Ross-McNamee