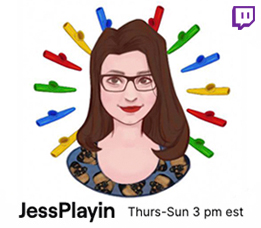 "IMMORTALITY"

Marissa Marcel would have been a star. She made three movies, but none of them were ever released. And Marissa Marcel disappeared. Explore three lost films: Ambrosio (1968), Minsky (1970), and Two of Everything (1999). Match cut your own path through the footage and solve the mystery. What happened to Marissa Marcel?

Release: August 30, 2022

Developer: Sam Barlow, Half Mermaid

Publisher: Half Mermaid

Type: Interactive Film

Platform: Android, iOS, Mac, Windows, Xbox One, Xbox Series X|S

• From Sam Barlow, creator of Her Story, #WarGames, and Telling Lies.

• Players must highlight particular objects or faces during video playback to create match cuts to different footage.

• IMMORTALITY received the coveted 10/10 review from Edge Magazine. Only 23 games since 1993 have received a perfect 10/10 score.

• Purchase for Xbox / Windows on Steam / Windows on GOG.



Marissa Marcel..... Manon Gage

John Durick..... Hans Christopher

Terry/Tom..... Michael Otis

Sofia Morgana..... Jascha Slesers


Directed by..... Sam Barlow

August 2022, Issue #375, p.106


'Immortality Review'

"For all the delicious brain food it serves up, this astonishing game - a new high bar for creator and genre - never stops reminding you of the human beings at the heart of the moviemaking process, and the very real cost of their art."

Score: 100/100




August 30, 2022


Immortality review: "One beautiful headf*ck"

"Immortality is one beautiful headf**k. Once again Barlow has surpassed himself, with this game surpassing anything else that's come before it in the genre."

Score: 90/100




August 31, 2022


Immortality review - a spellbinding cinephile puzzle about a vanished actor

"I have never seen - or played - anything like it. It's not a game that everyone will love, but I do think it's one that everyone should play."

Score: 100/100