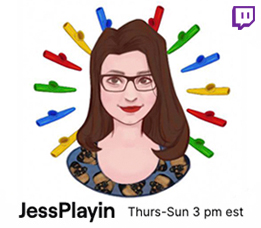 "R.L. STINE'S GOOSEBUMPS: ESCAPE FROM HORRORLAND"

Don't just read about it — live your own scary adventure! Once again, Lizzy, Luke, and Clay are trapped in the scariest theme park of all time — HorrorLand. How can they escape? That's for you to discover, because now, you're right there with them, and it's up to you to rescue them!

Escape from monsters like the Werewolf, Dracula and the Horrors of Horrorland; gather clues and solve puzzles to free your friends from one of the creepiest places on earth. Enter if you dare!
Title: Goosebumps: Escape From Horrorland

Release: 1996

Developer: DreamWorks Interactive

Publisher: Microsoft, DreamWorks Interactive

Platforms: Windows 95

• Live-action interactive sequel to R.L. Stine's most popular book "One Day at HorrorLand."

• Actor Jeff Goldblum (Dracula) is best known for his roles in The Fly (1986), Jurassic Park (1993), Independence Day (1996), and Thor: Ragnarok (2017).


Lizzy..... Tatum Fjerstad

Luke..... Adam Wylie

Clay..... Eric Lloyd

Dracula..... Jeff Goldblum

Renfield.....Charles Martin Smith

Lady Cadaver.....Isabella Rossellini