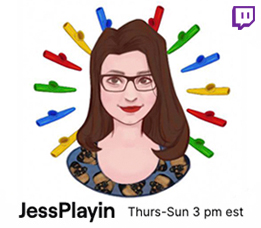 "MAKE MY VIDEO: INXS"

Now you can create your own world-class INXS videos with reels of real INXS footage and a full palette of special effects.

Dice the bikers. Slice the snow-boarders. Or freeze the band.

Slow-step falling leaves. Pixelate lovers kissing in the rain. End in black and white.

Two great ways to play: EditChallenge or U-Direct.
Release: 1993

Developer: Digital Pictures, Inc.

Publisher: Sega of America, Inc.

Type: Edit / Splice

Platform: Sega CD

• INXS does not appear in original footage for this release.

• Features the videos "Heaven Sent," "Baby Don't Cry," and "Not Enough Time."

• The "Make My Video" franchise also had releases with Marky Mark, Kriss Kross, and C+C Music Factory.


GAMEPLAY



MOVIE



SUMMARY
A game where you edit. So not fun.